1000 Miles Adventure 2015


Day #8 How I coudn't trust my GPS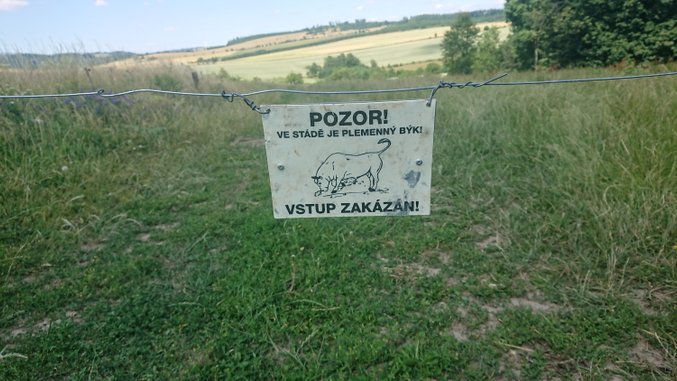 It was a bit cold in the morning, but I was prepared for that. I was packed in my sleeping bag as perfectly as I could. It wasn't wet there, as it was around the river Váh, so it was no problem for me to put clothes on and get on the road. I was far away from Vizovice, because I didn't hear any drums or guitars at night. Only a few fire shots…
Vizovické vrchy were ahead of me and I hoped that it will be nothing compared to Slovak mountains.
And it really wasn't so bad. Maybe because of my training in previous days. But it wasn't all shiny. I wanted to be at the next checkpoint by tomorrow and my speed was more like a snail than a biker. I cursed every uphill I saw.
Among the people again
After Vizovice hills I finally reached civilisation. I bought a proviant from a Vietnamese in Drahotuše. He was looking weirdly at me. Probably because I stank really heavily. After one kilometre I realised that I left my glasses on a square in Drahotuše, but I wasn't in a mood to return for them. The truth is that I saw nothing with them on. So I thought I will be better without them.
My rest and a lunch had no effect on my strength. It was hard for me to even bike on plains and a hill was something impossible. It took me only half an hour to find a bench and rest there. I was trying to find new strength to continue. I didn't find it, but what else I could do than just continue on…?
I felt betrayed
I expected hard rough road through the woods but something amazing happened. There was a nice asphalt road. A slope was perfect. I had to use neither pedals nor brakes. It was so beautiful and it lasted so long. I was wondering, when it will change. Hills were around me, but the path led between them. I thought that something had to be wrong with my GPS. I simply couldn't believe that route…
I was able to restore my strength and collect many kilometres. I rode til late evening. But then the first problem came – flies. When I had my glasses, I didn't see anything, because they were blurred. Now I simply wasn't able to see anything, because I had flies in my eyes. I found one clever position – I pulled my helmet into my eyes and looked through the holes in it.
I was kind of frightened, that I ate all my food. But I was convinced that no one can die of hunger in the Czech Republic. At first, I wanted to sleep in nice grass. It was great, but when I looked at the weather forecast, I saw brutal rains. So I continued to Křišťálovice village and I conquered the local bus stop. And indeed, it rained really heavily at night. I was lucky.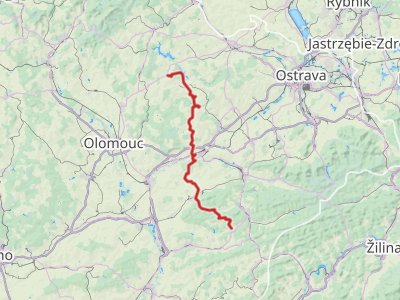 111km

Distance

1,601m

Elevation

14:41

Duration
Explore activity
Published August 1, 2015 | #ByHumanPower #Races #Bikepacking