1000 Miles Adventure 2015


Day #2 How I was afraid to go through the tunnel
The sun woke me up in the morning. I was quite fresh compared to other days. I was warm and I had no problem to get out of my sleeping bag and quickly put clothes on. I was heading to the first ford across the river Laborec. There were a lot of sharp bushes and I couldn't find any reasonable path. Finally, I got to the shore. I put the bike on my shoulder and stepped into the water. The riverflow was very weak because the last few days were very hot. It was quite easy to get the other side.
It was very similar at the next ford across the river Ondava. I just ran into a bush of nettles because I got out of the road too soon. I had to return and try once again. I wasn't the master of my GPS and it quite stuck with me the whole race. The most brutal paths, I created myself.
There was a little more water in Ondava – above my knees. I felt a little sorry for the one racer who drowned his phone and some euros from his pockets. But there was no time to waste. We had to continue on our journey.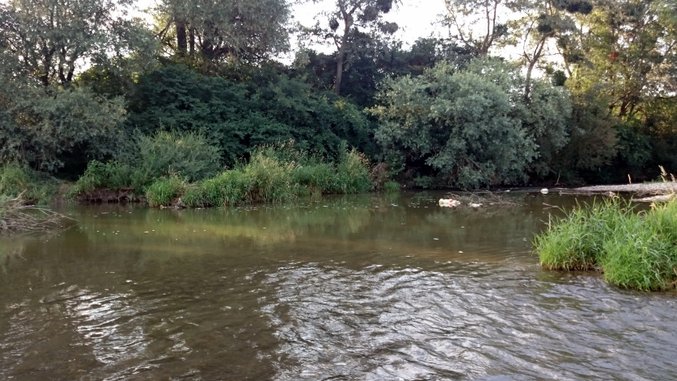 Never belive a hill
It was getting hotter and hotter and my water supply was running out. I was carrying two litres, but it wasn't enough very often. Luckily there were some brooks.
The long uphill on an asphalt road was the last one that I biked fearlessly.
I though it will go similarly on my way down. My speed was pretty good, but when I looked at the GPS, I realised that I'm on the wrong track. I had to return back uphill and I found a very inconspicuous turn into the woods. From that moment on, I was checking the GPS much more often. Thanks to that I saved a lot of kilometres.
This road was quite easy. No rough terrains but as soon as I got out of the woods the sun started to burn me. It was like Sahara for me. My bottle holder was damaged on one of the downhills and I hoped it will be my only defect during the race. It wasn't…
The woods of fear
I was glad that after 170 kilometres I made it to the cottage Hrešná. I finally could rest somewhere. I had Kofola (eastern Europe's Coca-Cola…), two sausages and I was trying to survive the heat. I couldn't stay long. There was a national park ahead of me and I didn't want to go through it after dusk. Because of the bears…
Unfortunately even that it was still bright, it was pretty scary. The terrain was rough and I couldn't even ride the bike. There were rocks everywhere, so I was pushing it forward. Finally, I reached a very long downhill which led me to Ružín dam. I saw a really beautiful view.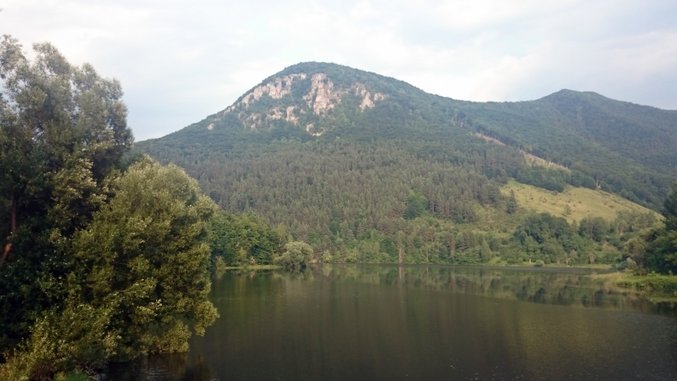 Exausted
I was telling myself that I will take a nice road next to the water and sleep somewhere in town Margecany. But first I had to go through the scariest tunnel I have ever seen in my life. It looked like a dark cave and it was full of mist … fortunately, there was a car I could use for lighting the way.
The path led me to a high hill and I had to push my bike for a long time. I made it to civilisation on the edge of exhaustion. We found a nice spot next to the football playground with two other races and slept there.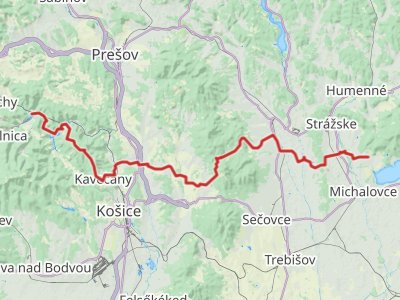 114km

Distance

1,600m

Elevation

14:29

Duration
Explore activity
Published July 19, 2015 | #ByHumanPower #Races #Bikepacking